How to Use a Fridge Drop Slide
One of MSA 4X4's most popular products, is our Patented Fridge Drop Slide! Whilst there are multiple variations on how to use our Drop Slide, we thought we'd demonstrate how its designed to be used. You can watch the video and/or read through our detailed instructions below.

Firstly, unlock the slide by placing the key in the lock and unlocking it, and then turning the lock handle anti-clockwise.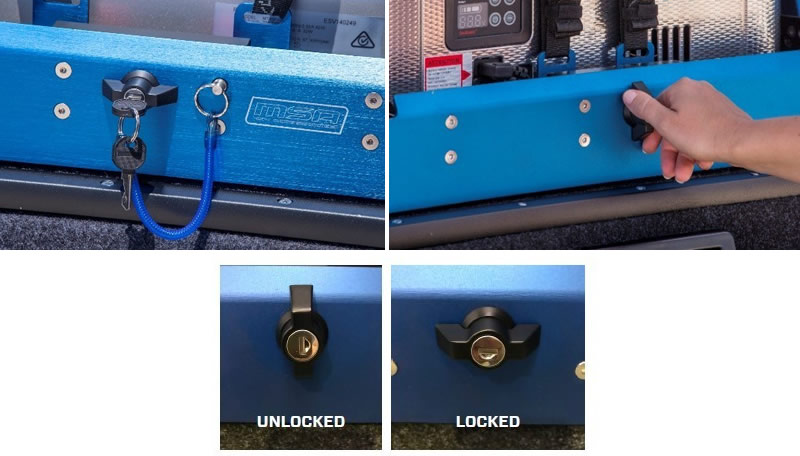 Unclip the handle and push it all the way down, being mindful to always keep downward pressure on the handle.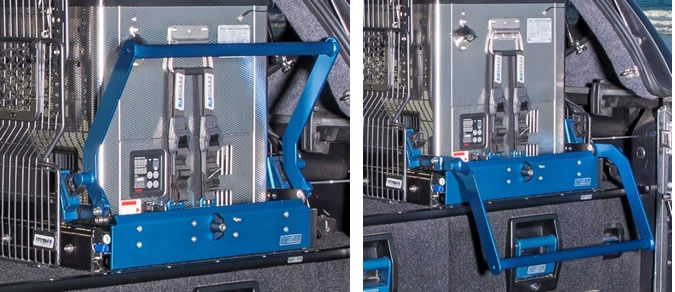 Press down on the blue lock release lever and place slight downward pressure on the handle, while pulling the slide cradle out forwards. Do not release downward pressure. Once the tray is moving, you can release the blue lock release lever.

When the slide is at full extension and in the "locked out" position, slowly release your downward pressure off the handle, allowing the slide platform to lower.



While this is happening, the handle will start to raise.



The slide platform will lower as far as the bump stops, or in most cases, just above the tailgate.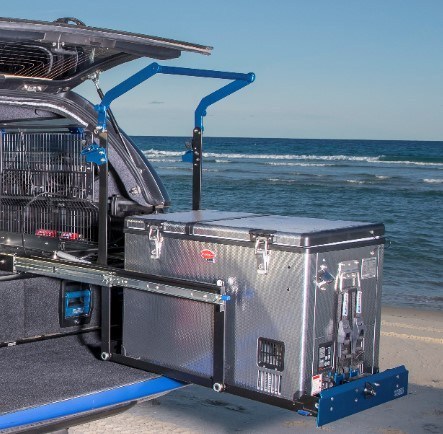 Your Drop Slide is now completely in the lowered position and its handle can be folded to the rear for easy opening of the fridge lid.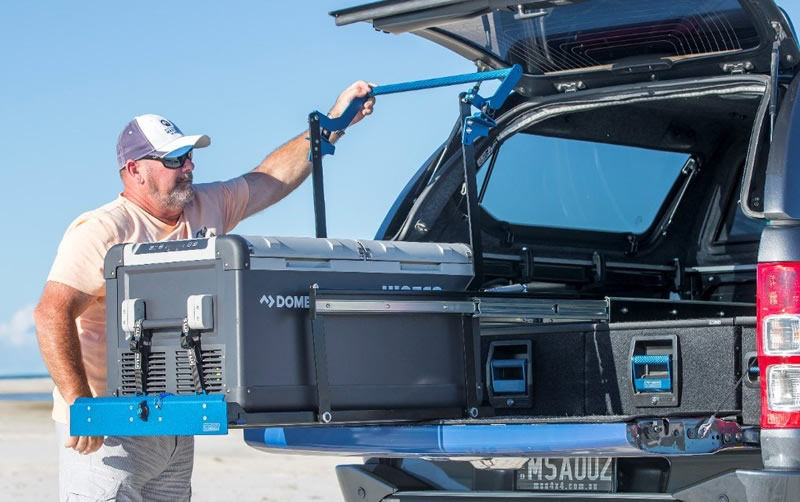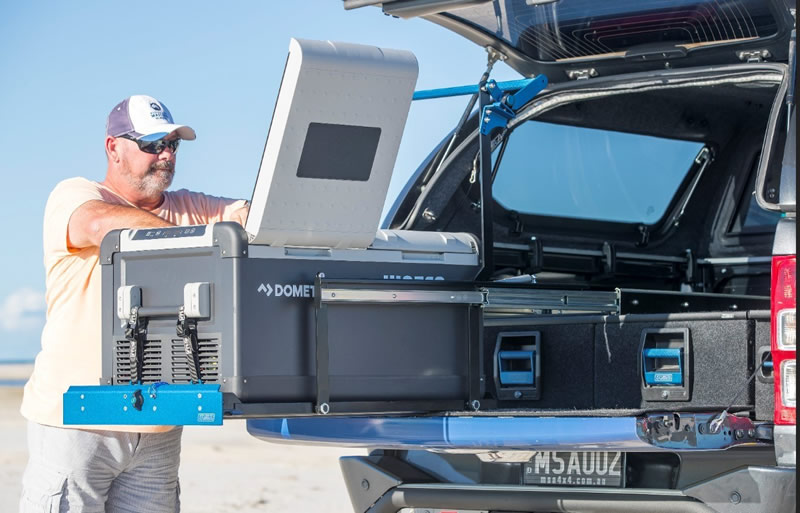 To raise the slide tray, reach up to the handle and pull down towards the front with both hands.


Pull down until the handle stops.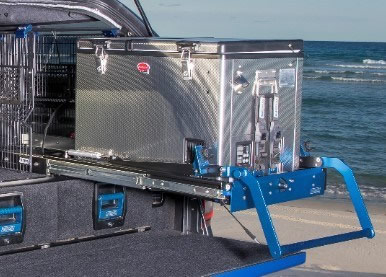 Ensure the keyed travel lock is in the unlocked vertical position whilst this is happening.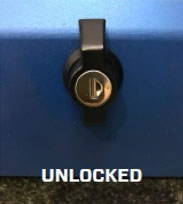 While maintaining downward pressure on the handle, push down the blue lock release lever, and start pushing the fridge tray back into your vehicle.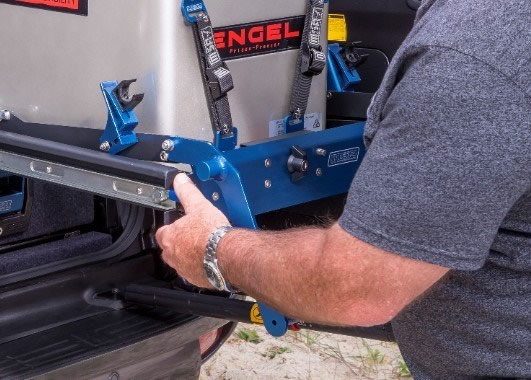 Again, once it has started to slide back in, you can release the blue lock release button on the side.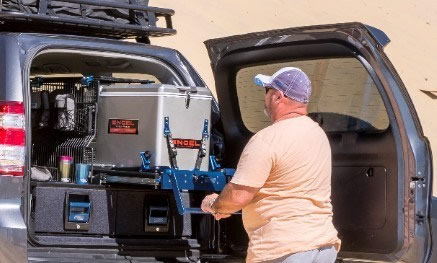 Once the slide platform clicks back into its stowed position, where the slide stops, fold the handle up and push it into its retaining clips to secure it for transport.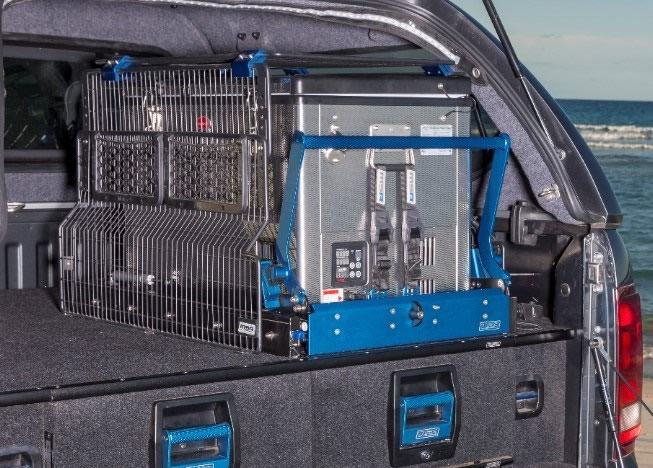 It is recommended that the lock on the slide is key locked while in transit.