Applying the Santoprene Weather Seal to Camec Odyssey Doors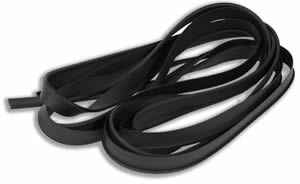 Applying the santoprene weather seal to your Camec Odyssey Door is an ideal way to achieve maximum protection from the outside elements, from driving rain to those annoying insects! Below is our stepped guides in both video and photographic format to ensure that you have ease of installation and success with this product!
Thank you to our lovely customer Claudio for making this installation video upon purchase of the Santoprene weather seal from us!

PHOTOGRAPHIC GUIDE
Step 1 - Removing the existing striker plate
Apply some tape along the edge of the striker plate before removing it to ensure that you can re-align the striker plate back in its exact location.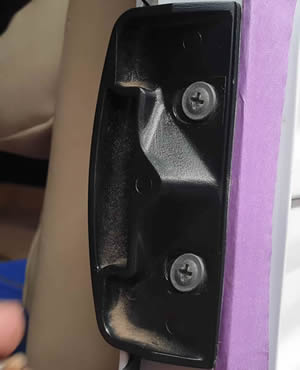 2 - Striker plate removed
You will see the striker plate removed and the tape can now be used as a guide when replacing the striker when task finished.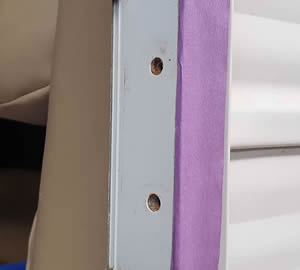 3 - Apply weather seal
Slide weather seal into track on door frame.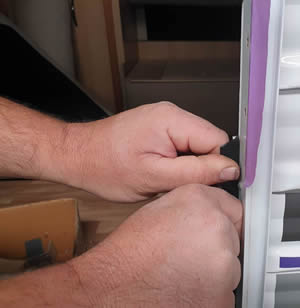 4 - Crimp to Secure
Ensure to crimp the track that you have installed the weather seal to, to secure in place.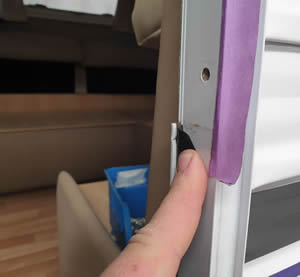 6 - Replace Striker Plate
Using the tape you applied earlier as a guide, replace the striker plate in its original position on the door frame.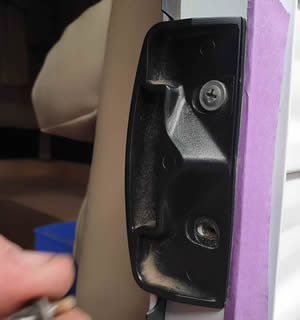 End Result

Repeat similar process for all areas around your door
Click image below for enlarged version of the weather seal applied to all of the Camec Odyssey door.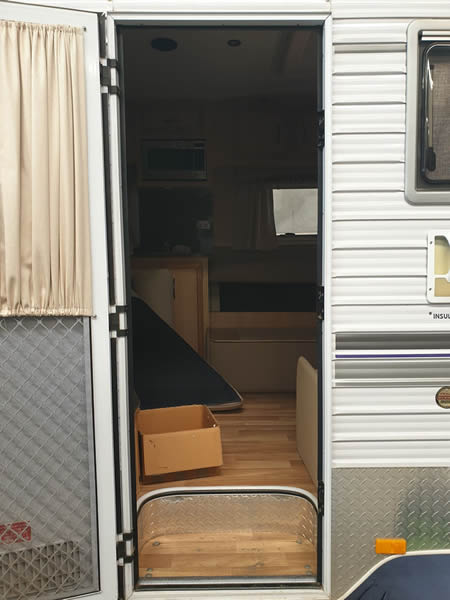 * This process will work on both square and rounded corner doors.