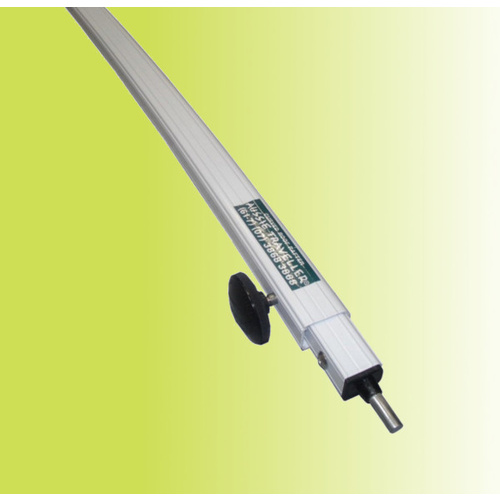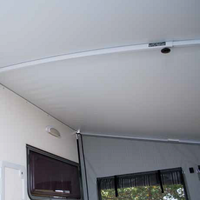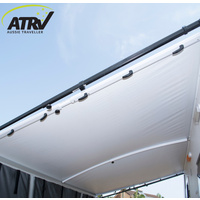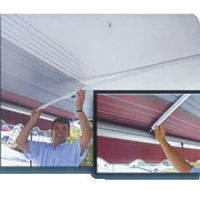 Aussie Traveller Curved Roof Rafter (Mini)
(1)
Rated 5/5 based on 1 review.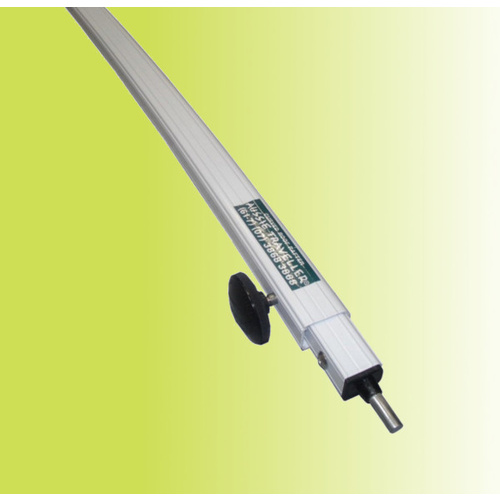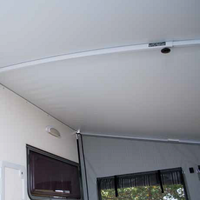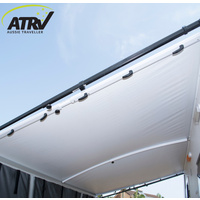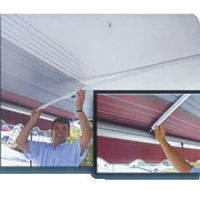 As low as $94.66
Sold Out
New stock already on way.

Our Curved Roof Rafters are available in a Maxi curve and a Mini curve and are widely considered as the best quality roof rafter available. Suitable for most caravan and RV rollout awnings including Dometic, Carefree & our own Sunburst & Coolabah awnings, the CRR is used to keep the vinyl of your awning from sagging, allow water to run off (preventing pooling), as well as keeping the fabric tight and reducing wind flap.
Maxi curve rafter (123-125mm) is suitable for longer awnings on motorhomes or full height caravans.
Mini curve rafter (95-98mm) is suitable for awnings of all lengths on pop-top caravans as well as for shorter awnings on motorhomes and full height caravans.
The Curved Roof Rafter is also available with a tensioning arm, known as a Curved Tension Rafter. The Curved Tension Rafter is a standard Curved Roof Rafter with a tension arm fitted and is ideally suited to awnings 18' and over. The lever action of the rafter allows it to exert pressure and help prevent longer awning roller tubes from bowing.
Suggested Usage *
| | |
| --- | --- |
| Awning Size | Rafters Required |
| 11' and under | 1 |
| 12' | 1 (2) |
| 13' - 17' | 2 |
| 18' - 21' | 3* |
| 22' and over | 4* |

* We recommend substituting one of the Curved Roof Rafters with a Curved Tension Rafter for these longer lengths.
The Mini CRR Curved Roof Rafter suits awning projections of 2100mm to 2400mm
This MINI version has 45mm less radius on the arc than the MAXI version.
It consists of two white powdercoated sections that slide together to make the perfect length CRR for your awning
A knurled knob holds the two sections firmly together while the stainless steel hook end anchors the AFK to your van
Stainless steel spigot end slots nearly into your awning roller tube
The Maxi CRR Curved Roof Rafter suits awning projections of 2100mm to 2400mm
This MAXI version has 45mm more radius on the arc than the MINI version.
The higher curve makes is ideally suited to full height caravans and motorhomes
It consists of two white powdercoated sections that slide together to make the perfect length CRR for your awning
A knurled knob holds the two sections firmly together while the stainless steel hook end anchors the AFK to your van
Stainless steel spigot end slots nearly into your awning roller tube
(ATR-CRR)
Note: Left/right table scroll in mobile view
| Part Number | Name | Pricing | Buy |
| --- | --- | --- | --- |
| | | | |
| | | | |
| | | | |
Aussie Traveller Roof Rafters

By:

Terry

on 12 August 2020

Not only are The Aussie Traveller Anti Flap Kits and Roof Rafters fantastic but ordering from CaravanParts is also fantastic. CaravanParts site I find easy to use with the online help available which I used on a previous order. Prices are good and with free shipping too if you order over $59 which is easy to do, plus of course the service has been excellent, especially from Nat. CaravanParts will be my first checkup every time.

Caravan Parts Response
Thank you Terry for your lovely feedback. Always here to help you! :)