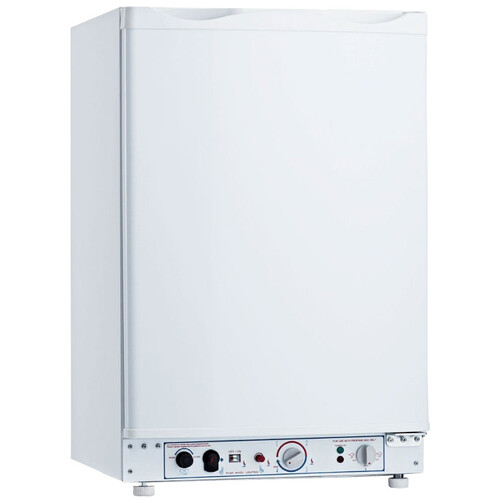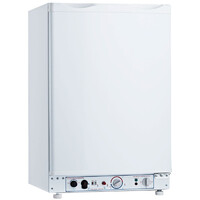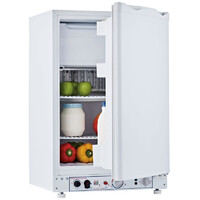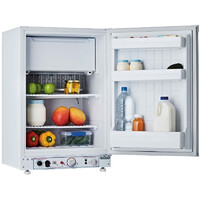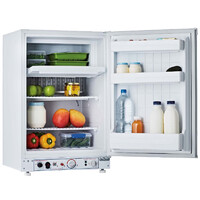 Bushman 100L Upright Fridge LPG / 240 / 12V - White
Be the first to review product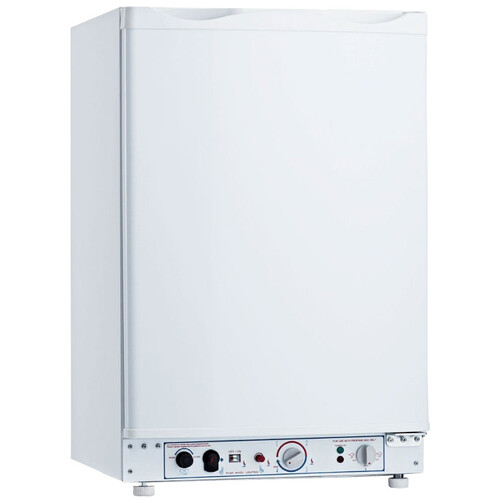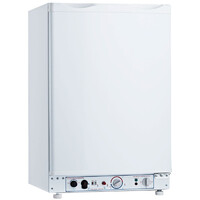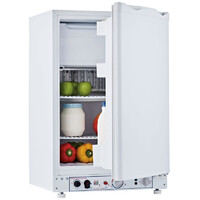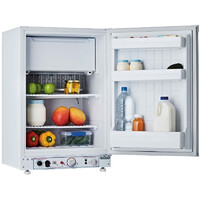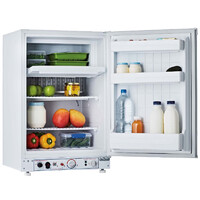 As low as $1,747.50
Sold Out
These goods are currently on backorder & will be dispatched once stock arrives
Small Upright 3-Way Fridge
This is a 100 litre freestanding, bar size fridge with powder-coated white finished sides. It's perfect for camping, smaller off-grid dwellings, beach houses, sheds and shacks. Ideal for casual use or for a couple of people full time.
Featuring convenient front mounted controls, big door shelves, adjustable shelf heights and a reversible door.
You'll find these in annexes, boat sheds, cabins and small houses all over Australia.
Features:
Compact upright fridge
Low gas usage
10 Litre freezer
Adjustable shelves
Reversible door
3 Year warranty
Specifications:
Gas Inlet Connection - 3/8" SAE Male Compression
Gas Consumption - 280g/day
Gas Injector - 0.3mm
Gas Inlet Pressure - 2.75kpa
Gas Approval Number - GMK10407
Electrical Approval Number - V100416
240V Heating Element - 150W
Current Draw 240V - 0.625A
Current Draw 12V - 12.5A
Dimensions - 785mm H x 512mm W x 585mm D
Weight - 34.5kg
Reliable
Powder-coated steel cabinet
Automatic gas safety valve
Flame indicator
3 Year warranty
Australian owned family company
35 Years proven reliability & customer service
Efficient on LPG
No solar or batteries required
Low gas usage average 280g per day
Runs for up to a month on 9kg bottle
Easy to Use
3-Way operation
Front mounted controls
Adjustable shelves
Reversible door
(BUS-XCD100)
Note: Left/right table scroll in mobile view
| Part Number | Name | Pricing | Buy |
| --- | --- | --- | --- |
| | | | |
| | | | |
Gas connection 3/8" SAE compression
Gas usage average 280g / day
Gas injector 0.3 mm
Gas inlet pressure 2.75 kpa
AGA approval number AGA 7515 G
Electrical approval No. V100416
Heating elements 150W
Current: 240V / 0.625A, 12V / 12.5A
Dimensions: W 512mm, D 585mm, H 785mm
Weight 34.5kg
Push button ignition
Be The First To Review This Product!
Help other Caravan Parts users shop smarter by writing reviews for products you have purchased.