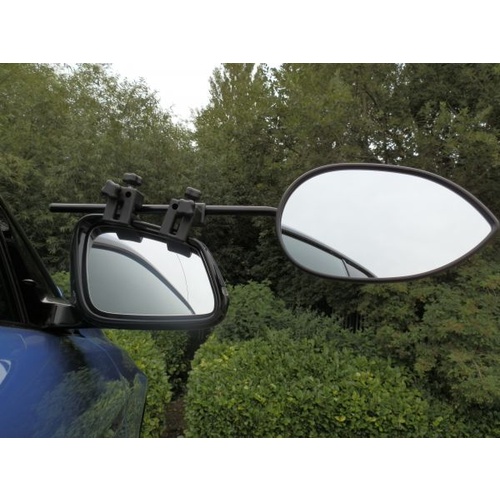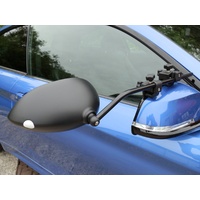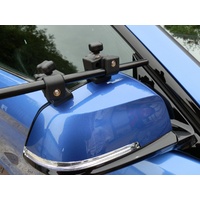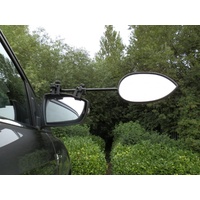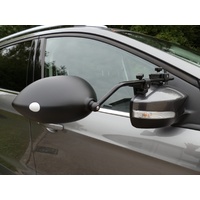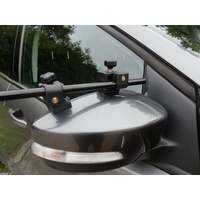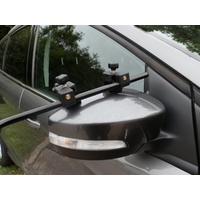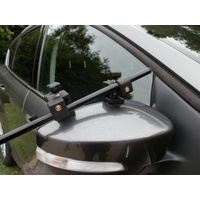 Milenco Mirror Aero 3 Extra Wide Towing Mirrors (pair)
Be the first to review product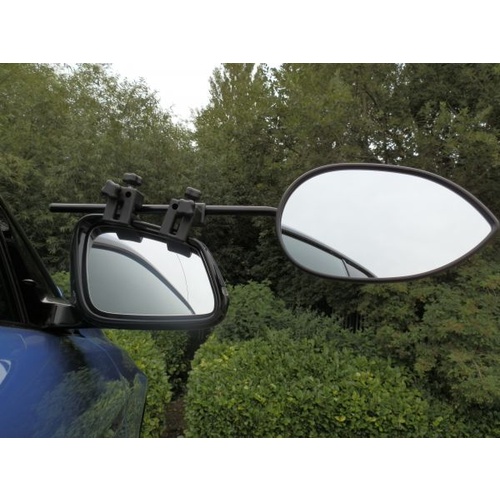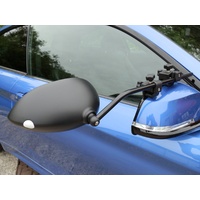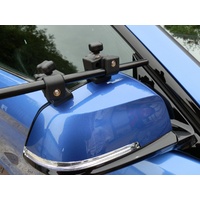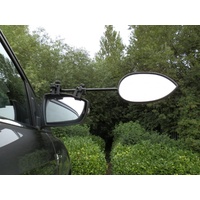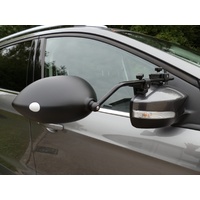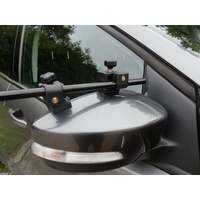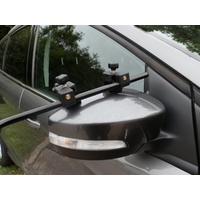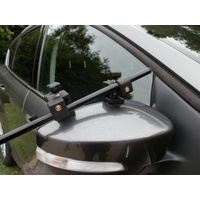 As low as $158.06
Sold Out
These goods are currently on backorder & will be dispatched once stock arrives

For over 20 years Milenco towing mirrors have led the market, out performing all others in comparative product tests. The first Milenco Aero towing mirror was totally new for 2007. Every year since the mirror has been updated and improved to keep this product at the head of the market and able to fit all cars, including the very latest.
It has been designed to offer superior vision and a vibration free view far past your caravan. It also complies with the very latest International regulations, and far exceeds all legal requirements in every EU member state. This mirror also complies with the very latest pedestrian safety laws and is engineered to minimise injury in the event of an accident.
This is a very high quality product and is manufactured with the highest quality materials available. The mirror screws are high-grade stainless steel and turn in brass inserts that will never corrode. The mirror glass is chrome safety glass, which will offer extremely long life and will not discolour after a few years.
The unique and new clamping system (patented plus international patents pending) now on the Aero 3 Mirror is further improved to have much greater grip and improved fitment. The clamps will now fit on vehicles with compound tapered flanges on the vehicle mirror housing, such as on 2016 Land Rovers, Jaguar's and BMW's. These new clamps offer an outstanding and versatile system, which is engineered to fit all current (post 1995 - 2018) cars, 4x4's and vans. This system has easy to use thumb wheels on tilting axis, which enable the clamps to 'shape' to the contours of the vehicles mirror, allowing totally versatile fitting. Another innovation of this design is the upgraded gripper system, so you do not lose the grip pads. This design also does away with unreliable straps that transfer vibration.
The mirror head design (Registered Design) utilises airflow around your car to stabilise and balance the mirror head at speed. This mirror has been extensively tested at speeds up to 250kph (155 mph), to ensure that you get the best vision possible. This design also offers superior performance in high winds and the effect of passing large commercial vehicles has been minimised.
(LEI-MIL2899)
Be The First To Review This Product!
Help other Caravan Parts users shop smarter by writing reviews for products you have purchased.