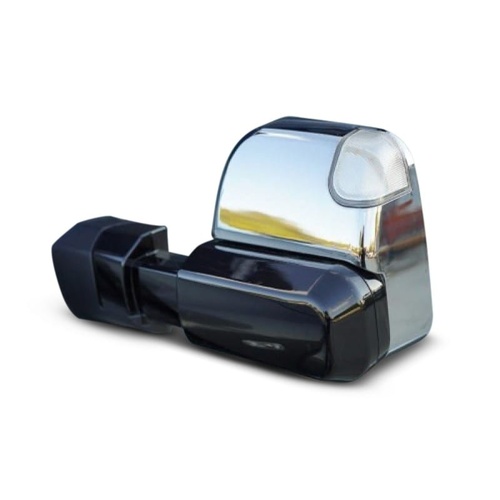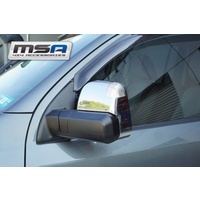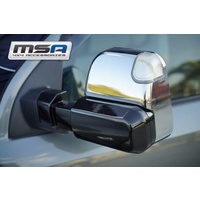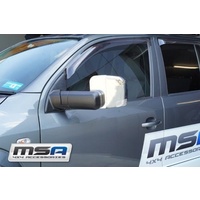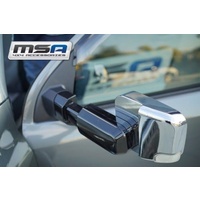 MSA 4×4 Towing Mirrors (Black): Ford Everest 2015 - Current > Electric - No Indicators
Be the first to review product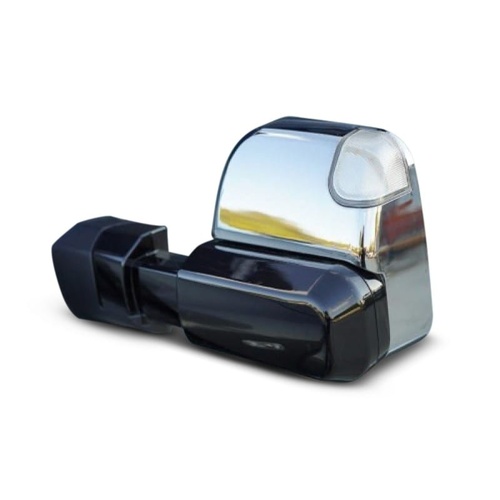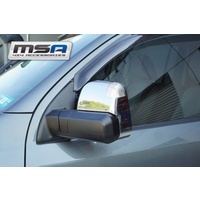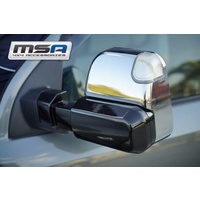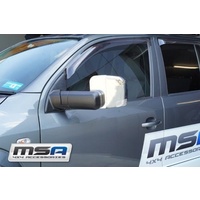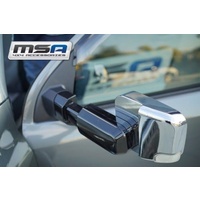 As low as $993.75
Sold Out
These goods are currently on backorder & will be dispatched once stock arrives
MSA 4X4'S NEW DRIVING MIRRORS BUILT FOR WORK & PLAY!
Extended towing mirrors are an essential addition to many 4WDs as they provide full vision for the length of the trailer or caravan being towed.
MSA 4X4 have designed, and are currently extensively testing, a brand-new range of towing mirrors that extend your field of vision past the trailer, for towing/reversing or launching your boat at boat ramps, whilst being unobtrusive for every day driving.
The key was to design a mirror that, when not towing, still looks proportionate to the size and styling of the vehicle. We needed to design a set of mirrors that just look right! Our new MSA 4X4 Driving Mirrors feature a unique design with a large single mirror that pivots on an extremely heavy-duty extension slide, that allows the mirror to be returned to its normal "non-towing" position, to avoid the extended mirrors permanently protruding off the sides of the vehicle.
Features:
Four different mirror positions for any situation
1. Unextended non-towing horizontal position
2. Unextended non-towing vertical position
3. Extended horizontal position
4. Extended vertical position
When rotating the mirror into the horizontal position, the mirror's actuator automatically adapts, allowing you to retain the standard adjustments (up, down, side to side) from your vehicle's standard mirror adjustor
Simple to fit
Large, single mirror to allow you to see your caravan/trailer sides, without being confusing for everyday driving
Unique pivot design allows the mirrors to maintain normal everyday position dimensions, whilst allowing for easy further extension
Can be adjusted to suit the viewing angle and preferences of any driver. Vertical and horizontal adjustment caters to drivers of differing height and seated positions
Designed to fold inwards or outwards when bumped in carparks or when in contact with trees and other obstacles around the vehicle
Market Leading 5-year Warranty
Tested & Approved ADR Compliant
MSA 4X4's Driving Mirrors mount onto your 4WD door in the same position as your existing mirrors
Injection moulded and die cast aluminium components deliver a high-quality towing mirror to withstand Australian conditions!
Designed for towing caravans, camper trailers, trailers, boats and horse floats
Mirrors will be available to suit 13 Models initially, with more additions planned to suit popular tow vehicles
Specifications:
Weight: 10kg
Dimensions: 40 x 40 x 30 cm
(MSA-TM)
Be The First To Review This Product!
Help other Caravan Parts users shop smarter by writing reviews for products you have purchased.