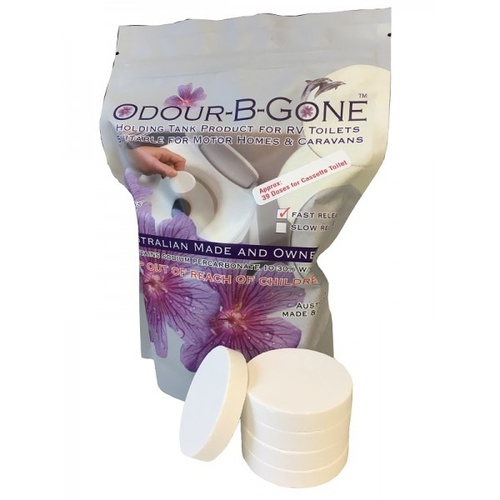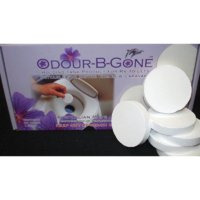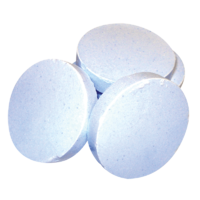 Odour B Gone RV Toilet Deodorisers (Re-Sealable Pack) - Fast Action, 20 pack
Be the first to review product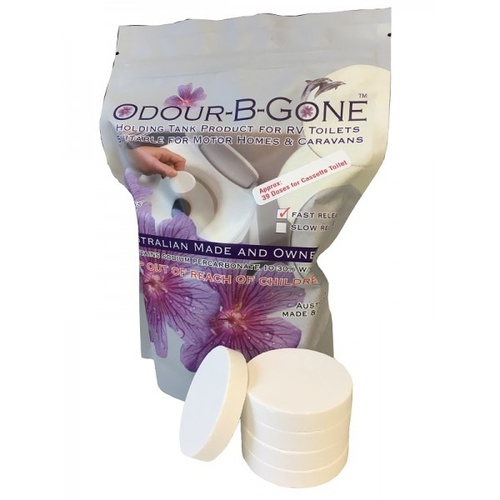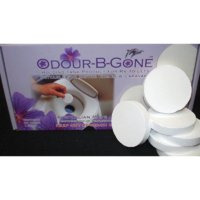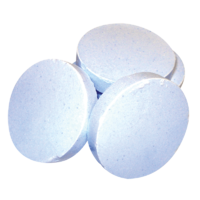 As low as $48.76
Sold Out
These goods are currently on backorder & will be dispatched once stock arrives
Odour-B-Gone is a tablet form of compressed per-oxy salts; it contains no fillers i.e. it is made of 100% active ingredients
The tablets slowly dissolve in the holding/ waste tank of the portable toilet over a 7 day period, releasing hydrogen peroxide which is known for effective bleaching, deodorising & sanitising.
Features:
New resealable pack
Breaks down the solids/paper and gets rid of odour
Contains no harmful chemicals
Safe for septic and bio systems<.li>
Enviro-friendly
Protects rubber seals
Non toxic
Biodegradable
Disinfect, Deodoriser and Cleans
Australian Made and Owned
Using Odour B-Gone for grey Water Tanks
Use Fast or Slow Tablets
I have found in most cases the odour/build up is in the pipeline leading to the tank, that is giving the problem.
To Use - Place one tablet (far corner) shower base this will slowly break down cleaning out the pipe leading to the tank, use this method permanently.
Sink - Break ¼ tablet into 2 pieces flush down sink with hot water at least once or twice per month. The tablet will sit in the S bend slowly cleaning the pipe.
I am not a believer in putting directly into the grey tank, as it is here today, gone tomorrow and simply a waste of product.
Also I have found that in most cases the odour build up is in the pipeline leading to the grey water tank.
Grey water tanks can have just as much bacteria black water tanks so pays to maintain correctly.
Odour-B-Gone is user friendly but should be kept out of the reach of children!
Specifications:
Pack size: 20 or 40 discs
Disc size: 50mm x 10mm
Slow-release and fast-action options
(CRV-OBG)
Note: Left/right table scroll in mobile view
Be The First To Review This Product!
Help other Caravan Parts users shop smarter by writing reviews for products you have purchased.