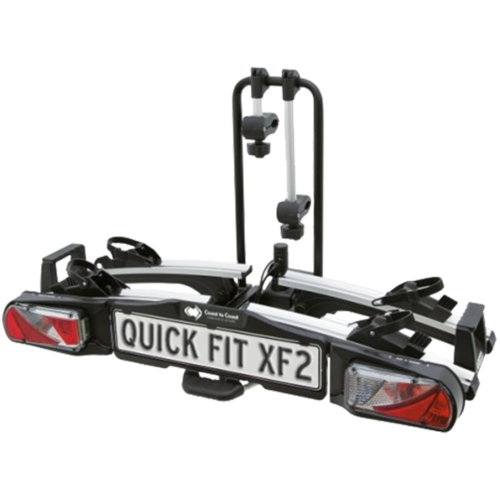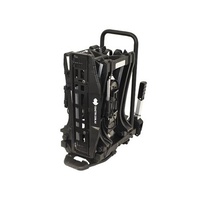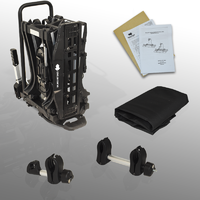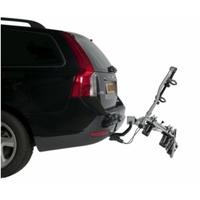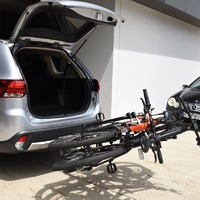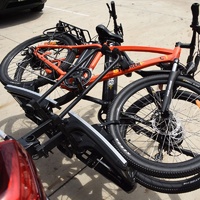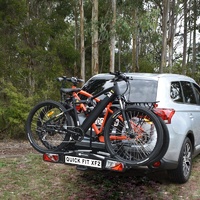 Quick Fit XF2 Folding Bike Rack
2 bikes - 60kg capacity
Be the first to review product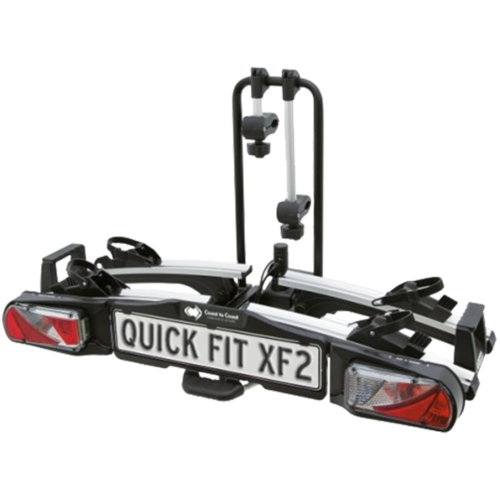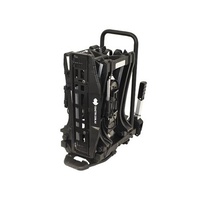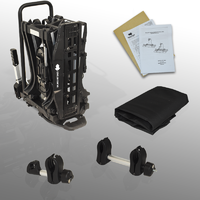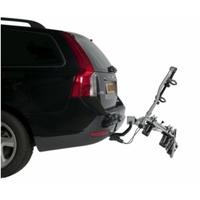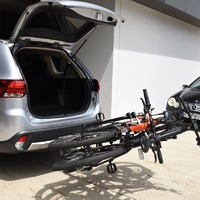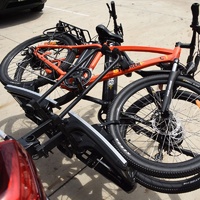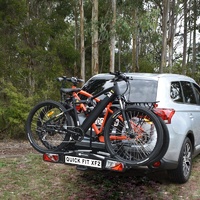 As low as $873.75
Sold Out
These goods are currently on backorder & will be dispatched once stock arrives
2 Bikes - 60kg capacity!
Coast's new Quick Fit Bike Racks have been design to make it easier than ever to transport your bikes with you on your adventures!
Their ingenuity shines in their unique folding system which allows the bikes to collapse down, making them easy to carry and store. With their convenient tilt mechanics that allow you to access your boot even while they're fitted, the Quick Fit Bike Racks make travelling with bikes as easy as possible! The Quick Fit XF series are designed to suit almost all tow bars and fit all bikes - including e-bikes - and wheel dimensions on wide, stable aluminium wheel holders. The Quick Fit Pro allows you to mount the bikes with the frame so there is no force on the pedals, and features wide, stable plastic wheel holders. The range features optional Assist Ramps that allows users to maneuver bikes onto the the rack effortlessly. No need to fuss about setting them up - they come ready to go, right from the carton.
Features:
The Quick Fit XF2 is a safe and reliable bike carrier for the transportation of 2 bicycles.
Suitable for almost all tow bars, and fits all bicycles (also e-bikes) and wheel dimensions
Its ingenious folding system makes it easy to carry and store
Extremely easy and quick fitting onto the tow bar with the patented quick connector
Your boot is always accessible thanks to the easy to use tilt mechanism
The bicycles are held in wide, stable aluminium wheel holders
Flexible lockable and removable Quick Fit frame holders
Storage bag included
Connects to your lighting via a 7 plug
Immediate usable from the carton.
The bike carrier can be secured with the lock on quick connector
In combination with the ride-on ramp you can even more easily manoeuvre your bicycle onto the bike carrier
* The maximum dimensions for any vehicle, including its load, are 2.5m in width and 4.3m in height. A vehicle fitted with a bicycle carrier, along with any bicycles must not exceed these limits. Rear-mounted bicycle carriers must also comply with rear overhang limits. Any rear overhang on a vehicle must not exceed 60% of the wheelbase or 3.7m, whichever is less.
(CRV-350-20102)
Specifications:
Can hold up to 2 bicycles
Tiltable: Yes
Foldable: Yes
Weight approx: 17 kg
Maximum load: 60 kg
Bicycle frame diameter: Ø 22 - 75 mm*
Wheel base bicycle max: 1400 mm
Bicycle tyre width max: 50 mm
Wheel holder distance approx: 210 mm
Colour: Black
Material: Coated Steel & Aluminium
Be The First To Review This Product!
Help other Caravan Parts users shop smarter by writing reviews for products you have purchased.