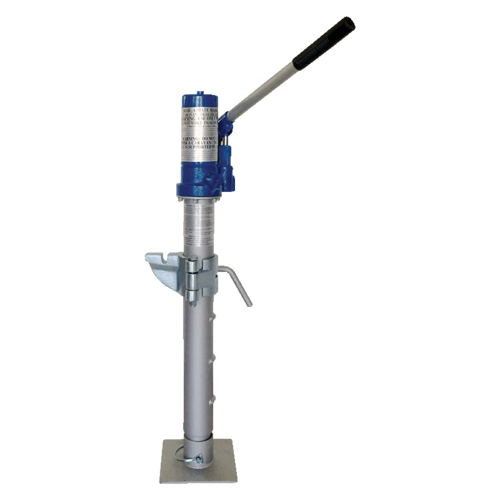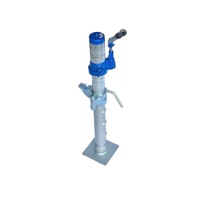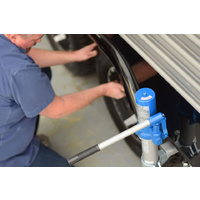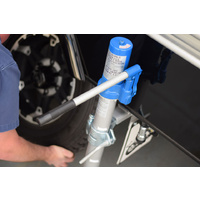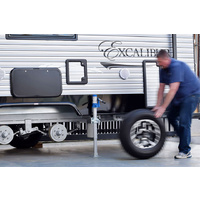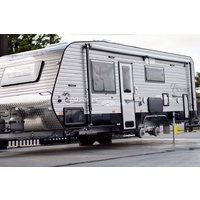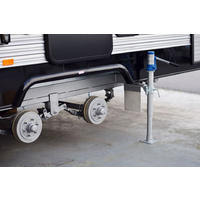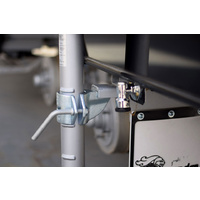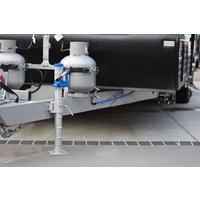 Trail-A-Mate Mark II Hydraulic Jack Only
Be the first to review product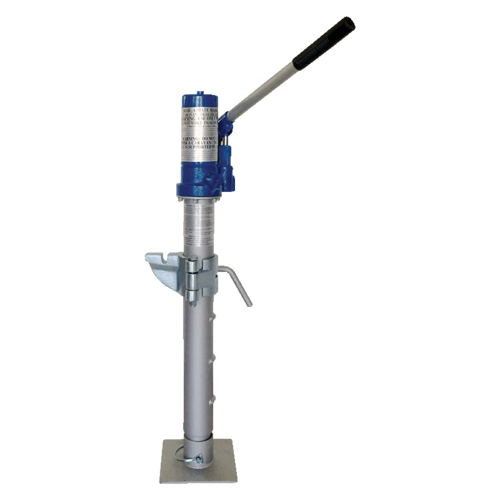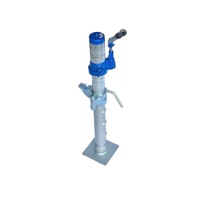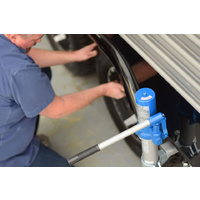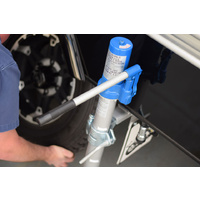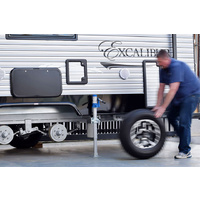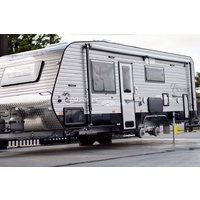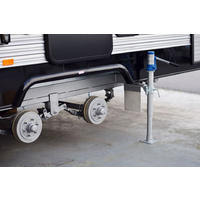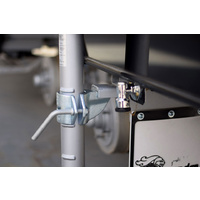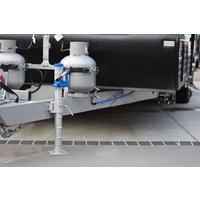 As low as $721.88
Sold Out
These goods are currently on backorder & will be dispatched once stock arrives
Trail-A-Mate MkII is a hydraulic caravan jack designed to lift larger and heavier caravans than our original Trail-A-Mate Jockey Wheel/Jack. The key features of the MkII are as follows:
Capability - WLL 1,500kg / ATM 3,500kg
Ease of Use - Being hydraulic it takes very little effort to operate
Safety - Fully complies with the Australian mandatory safety standards (2693:2007)
Please note: The outside shaft on this jack is 60mm and will not fit into a standard 50mm clamp on your a-frame.
Note: The clamp to fit on to the a-frame is sold separately
It has many applications and uses as you will see below such as Caravanning, Horse Floats, Trailers, Food Vans, Motor Homes (the list goes on). It is even used by the Australia Defence Force - four Trail-A-Mates are used on each corner of a vehicle that carries a telescope so it can be safely leveled on un-even ground. It is an extremely versatile product.
In addition to its versatility we have spent many years perfecting and refining the Trail-A-Mate to be as safe and easy to use as possible. Leading up to 2007 we were working with the Australian Government to assist them in introducing a Mandatory Safety Standard for Caravan and Trailer Jacks. Each year in Australia around 160 accidents are linked to the misappropriate use of vehicle jacks. Deaths and injuries ranging from amputation and fractures to crush injuries, result from vehicles falling off vehicle jacks, so don't risk using an un-approved jack.
(CRV-450-00085)
Can Trail-A-Mate MkII be fitted to my caravan?
Yes, you can fit a Trail-A-Mate MkII to your caravan and it can be used as a jockey stand. We have developed our own 60mm clamp to facilitate this, however this jack does not come with a wheel, only a flat base plate.

Can the brackets for the jacking point be fitted to my caravan or trailer?
Yes, almost all caravans built over recent years have a cross-member at the rear of the axles strong enough to accommodate the brackets, which must be welded on. However, over the last couple of years, the majority of caravan manufacturers have fitted the brackets which create the jacking points for Trail-A-Mate as standard equipment.

If I purchase a Trail-A-Mate MkII with the optional 60mm clamp so I can use it as a jockey stand, do I need to buy a separate jack?
No, the Trail-A-Mate MkII is designed to be used as both a jockey stand and a jack, minimizing the need to carry unnecessary equipment on holidays with you.

My caravan has an ATM of 3,500kg fully loaded, can I still use the Trail-A-Mate MkII?
Yes, Trail-A-Mate has a Working Load Limit of 1,500kg. When you are jacking the caravan using a Trail-A-Mate, you are not lifting the entire weight of the caravan, you are lifting approximately 1/3 or less of the vehicle weight at any of the jacking points.

If I get a flat tyre, will I still have to climb underneath the caravan to jack it up?
No, Trail-A-Mate is designed so that it is operated from a standing position, using a minimum amount of effort, preventing you from having to climb underneath your van, making it not only easier, but a much safer option.

How high will my Trail-A-Mate MkII lift fully extended?
The Trail-A-Mate has the capacity with the base plate fitted, to lift from as low as 6 inches (150mm) above the ground to a height of 20 inches (500mm) in one straight lift.

I have limited mechanical knowledge, what happens if something goes wrong with my Trail-A-Mate?
Trail-A-Mate has been designed so that even a person with a very limited knowledge of hydraulics could repair the unit by following some very basic instructions.
Be The First To Review This Product!
Help other Caravan Parts users shop smarter by writing reviews for products you have purchased.