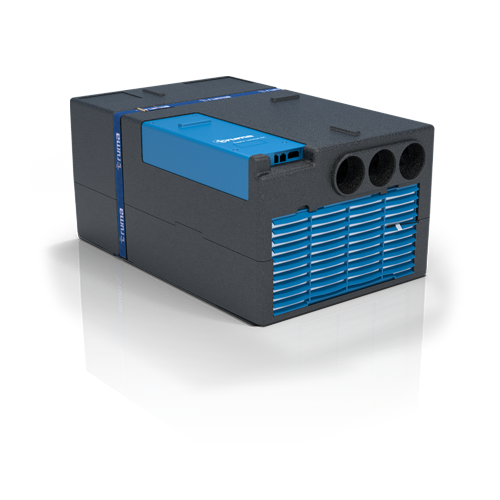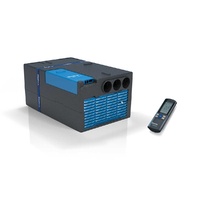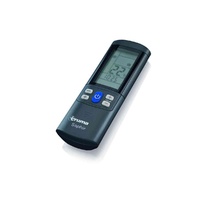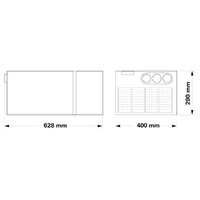 Truma Saphir Comfort Underbunk Air Conditioner
Be the first to review product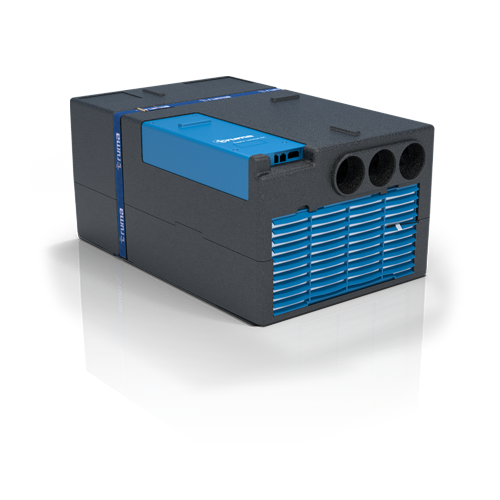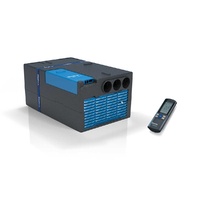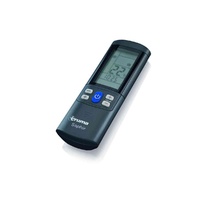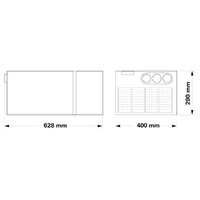 As low as $3,123.76
Sold Out
These goods are currently on backorder & will be dispatched once stock arrives
Storage compartment, air conditioner and heater in one
Truma Saphir comfort RC is a powerful storage compartment air conditioning system that cools very quickly and efficiently. In cooling mode, the Truma Saphir also dehumidifies and cleans the air with the integrated fluff and particle filters. Thanks to the reversible cooling circulation system it can also be used as a heater with heat pump. With a heat output of 1700W, the appliance generates pleasant warmth, especially during spring and autumn.
Features:
Practical timer function to switch the appliance on and off automatically
Select the temperature in one degree increments
In heat pump mode, heats with up to 1700W
Can be used at camp sites with fuses from six amperes
Lightweight, just 23.5 kilograms
Cools very efficiently
The smallest air conditioning system in its class: space-saving installation in a storage bench
Ideal for allergy sufferers: not only cools the air, but also cleans and dehumidifies it
Four operating modes (cooling, heating, automatic, air circulation) and three fan speeds
In sleep mode, the internal fan operates at a slow speed and is therefore very quiet
The storage compartment air conditioning system can be adjusted by remote control or on the digital CP plus control panel. If, in addition to the air conditioner, you also have a Truma Combi heater in your vehicle, you can use automatic climate control.
Your authorised Truma dealership will install the Truma Saphir comfort RC centrally in a storage compartment, such as a storage bench. Thanks to the pre-assembled fixing system, it is installed very quickly. The storage compartment air conditioning system is ideal for vehicles between 5.5 and about 6.5 metres long. For larger vehicles, we recommend that you install two Saphir air conditioning systems.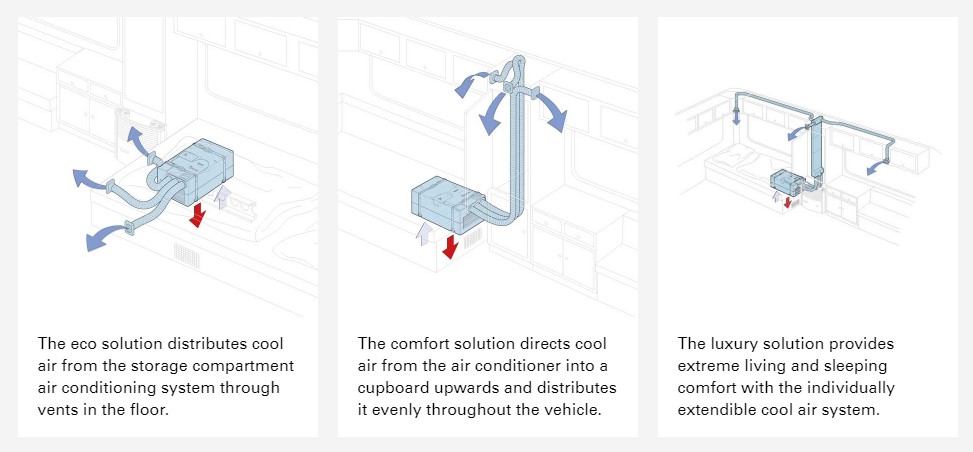 (CRV-100-02090)
Space-saving storage compartment air conditioning system with 2400 W cooling output and 1700 W heating output in heat pump mode.
Power supply: 230 V – 240 V ~, 50 Hz
Power consumption, cooling: 4.2 A
Power consumption, heating: 3.7 A
Start-up current: 20 A (150 ms)
Cooling power: 2400 W
Heating power: 1700 W
Volumetric air flow: max. 380 m³/h
Deployment range: +4 °C to +43 °C
Maximum incline during operation: 8%
Weight (without installation material): approx. 23.5 kg
Dimensions (L x W x H): 628 x 400 x 290 mm
Built-in dimensions (L x W x H): 858 x 440 x 290 mm
Be The First To Review This Product!
Help other Caravan Parts users shop smarter by writing reviews for products you have purchased.