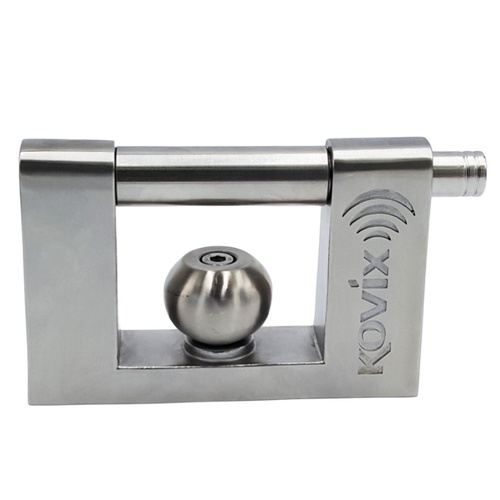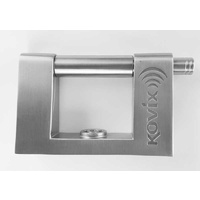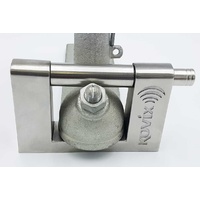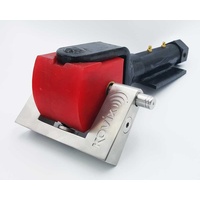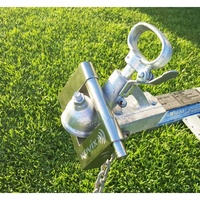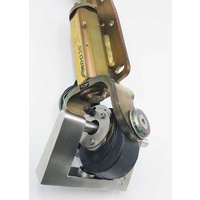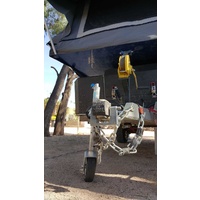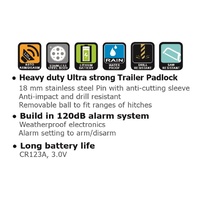 Kovix KTR-18 Alarmed Trailer Lock
Be the first to review product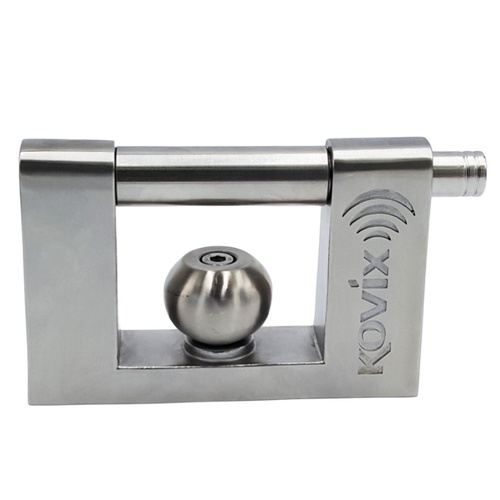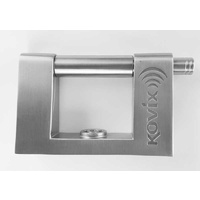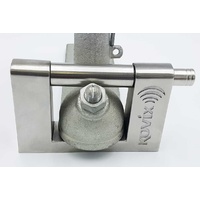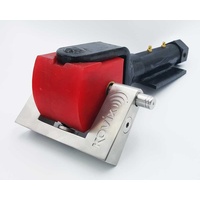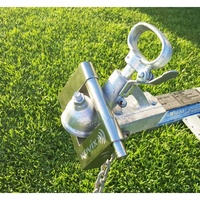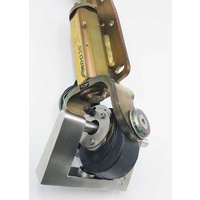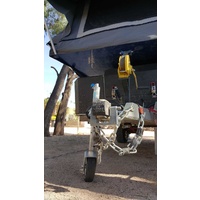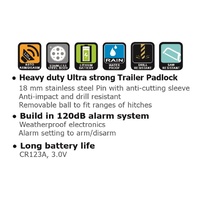 As low as $249.94
Sold Out
These goods are currently on backorder & will be dispatched once stock arrives

The Kovix KTR-18 heavy duty alarmed trailer lock is the ultimate when it comes to paramount trailer protection, with its ultra-tough 100% stainless steel body (304) and its piercing built-in 120dB alarm, thieves will definitely have more trouble than they bargain for in making off with your property.
How the clever lock works is that once the Kovix KTR-18 is locked to your tow-hitch, the alarm mechanism then arms and will only trigger if sudden movement to the trailer or the lock is felt. This 120dB alarm will sound for 10 seconds each time the lock is bumped and the thief's only option now to actually stop this attention grabbing noise is to back-off fast and leave your trailer alone. Each time they decide to have a go at it, the alarm will re-sound as soon they do and when they stop the alarm will stop too….10 seconds later.
Aside from the Kovix KTR-18 being a tough, smart and dependable lock, it's specially designed to suit all the most popular Australian tow couplings including the famous off-road ones like the D035 & the Treg poly block hitches because of its multi-fit attachments.
The Kovix KTR-18 tow lock is great value for the insurance it provides for your beloved trailer whether it be your boat, camper or van and backs it up with some worthy features including:
Features:
18 mm 304 Stainless Steel Pin with Anti-Cutting Sleeve
Anti-Impact and Drill Resistant
Weatherproof Electronics (IP67)
Removable Ball to Fit a Wide Range of Hitches - (H 100mm x W 155mm x D 35mm - Inside W 80mm)
Built in Loud Alarm - Sounds at 120dB
Long Life 3V Lithium Battery Included
Double Locking Pin System
(CRV-450-00924)
Be The First To Review This Product!
Help other Caravan Parts users shop smarter by writing reviews for products you have purchased.