Australian Support
& Livechat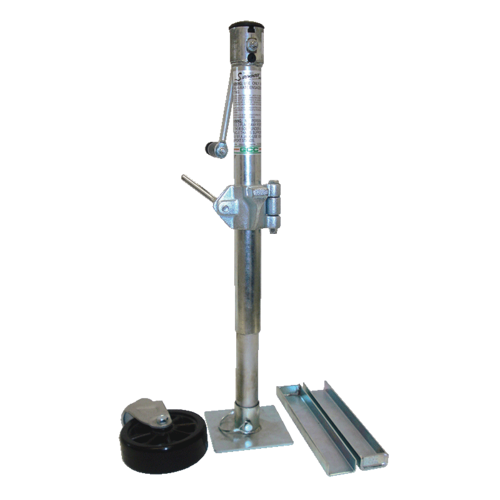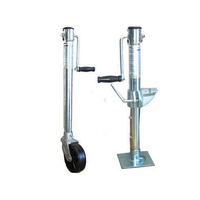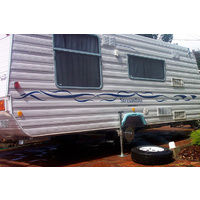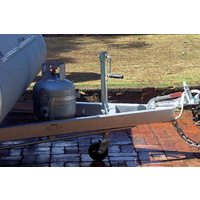 Trail-A-Mate Sidewinder Jack / Jockey Wheel - 500kg
Be the first to review product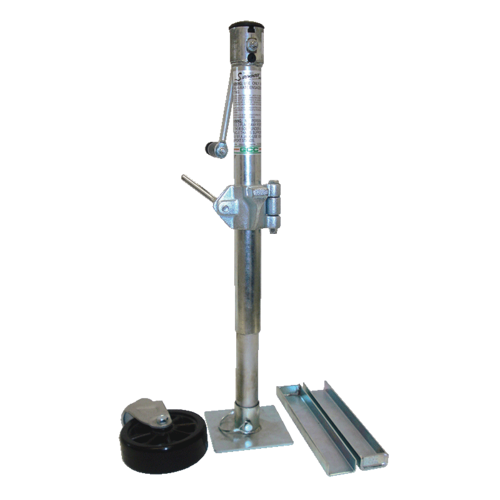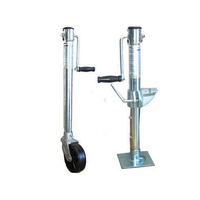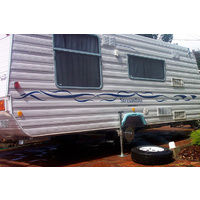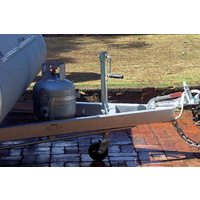 As low as $229.04
RRP $239.59
SAVE $10.55 (4%)
Sold Out - Backorder Available
New stock normally arrives within 9 business days.
Delayed delivery of 4-6 days

Stress Free Caravaning Starts with Sidewinder
Features:
Specifically designed for caravans and trailers
Easily fitted to most caravans and trailers
Eliminates the need to lie under your van / trailer to change a flat tyre
Manufactured to Australian & New Zealand Standard (2693:2007).
May prevent possible injury when jacking up caravans and trailers.
No need for a jack and jockey wheel – one piece of equipment to do both jobs with minimum effort.
Working Load Limit of 500Kg
(CRV-450-00070)
Can Trail-A-Mate Sidewinder be fitted to my caravan?
Yes, Trail-A-Mate Sidewinder has been designed specifically to fit caravans and trailers into the existing jockey wheel clamp.

Can the brackets for the jacking point be fitted to my caravan or trailer?
Yes, almost all caravans built over recent years have a cross - member at the rear of the axles strong enough to accommodate the brackets, which must be welded on. However, over the last couple of years, the majority of caravan manufacturers have fitted the brackets which create the jacking points for Trail-A-Mate Sidewinder as standard equipment.

If I purchase a Trail-A-Mate Sidewinder, do I need to buy a separate jack?
No, the Trail-A-Mate Sidewinder is designed to be used as both a jockey-wheel and a jack, minimizing the need to carry unnecessary equipment on holidays with you.

Will Trail-A-Mate Sidewinder lift my 4.8 metre caravan?
Yes, Trail-A-Mate Sidewinder will lift a 4.8 metre caravan high enough so you change a wheel, However it is recommended that you should use appropriate vehicle support stands.

What is the largest size caravan the Trail-A-Mate Sidewinder can lift?
Trail-A-Mate Sidewinder is for use on a single axle caravan G.T.M. of 1600kg (axle rating) and a maximum length of 16 Feet (4.8 Metres)

If I get a flat tyre, will I still have to climb underneath the caravan to jack it up?
No, Trail-A-Mate Sidewinder is designed so that it is operated from a standing position, using a minimum amount of effort, preventing you from having to climb underneath your van, making it not only easier, but a much safer option.

How high will my Trail-A-Mate Sidewinder lift fully extended?
The Trail-A-Mate Sidewinder has the capacity with the base plate fitted, to lift from as low 6 inches (150mm) above the ground to a height of 14 inches (350mm) in one straight lift.

I have limited mechanical knowledge, what happens if something goes wrong with my Trail-A-Mate Sidewinder?
Be The First To Review This Product!
Help other Caravan Parts users shop smarter by writing reviews for products you have purchased.